Jun 6, 2017 12:28 PM Central
Tina Serra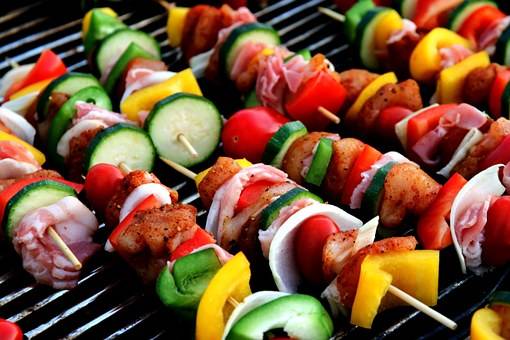 I don't know about you, but I am excited for the summer grilling season. This is a great time to have those spur of the moment get-togethers that happen when friends and family drop by your home.
Take your summer parties to a whole new level by adding essential oils to your food. Since many people aren't sure what essential oils to use when grilling, I'm going to offer a few helpful hints to make your grilling successful.
Marinades
I use a large plastic bag to marinade meats and vegetables. Take your favorite marinade and exchange one or two of the herbs with the Vitality Essential Oil equivalent. Place meat in the bag and refrigerate for a few hours. Place on the grill. Toss unused marinade. Do not mix vegetables in with the marinade used with raw meats.
If you haven't tried grilling vegetables before, here is a simple marinade guaranteed to be a hit. Take your plastic bag, add 1 cup balsamic vinegar, ½ cup olive oil and 3 chopped garlic cloves. Place sliced zucchini, onions, or any other vegetable you have in the bag. Marinate 1-2 hours and grill. Even the kids like this one. Note: the more aged the balsamic vinegar, the sweeter it tastes. A balsamic aged 20-30 years can be sipped easily with a spoon. If your vinegar is really tart you may want to add a sweetener such as agave.
Grilling Meat
One of the most important things about grilling meat is to make sure that it is well cooked. There are some great meat thermometers available now that will provide and instant temperature read for your meat.
Skewers are wonderful for grilling. If you use wooden skewers, soak them in water for 20 minutes before placing meat on them. Metal skewers should be sprayed with oil prior to use. Since vegetables cook faster than meat, I like to skewer my meats separate from the vegetable skewers.
Salads and Desserts
Adding oils to your salads and desserts is so easy. There are hundreds of recipes available now or make up your own. An easy way to brighten a simple tossed salad is to add EO to a bottle of Ranch Dressing. You can also add Lemon Vitality to a bundt or pound cake for a refreshing taste.
Be the ultimate BBQ hero with your healthy marinades, EO infused salads and great deserts! You will find yourself the house to be at for this summer. Happy grilling!